Putting the Last-mile First: Re-framing Broadband Development in First Nation Communities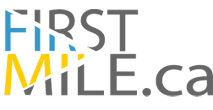 On November 2, 2017, Matawa First Nations Management (MFNM) announced joining the First Mile Connectivity Consortium, a national organization of First Nations community-based telecommunications organization established to support remote and rural communities' efforts to develop essential and appropriate broadband connections. MFNM joined in order to build more capacity for the Rapid Lynx project.
FMCC utilizes the First Mile approach to network infrastructure development which includes local broadband ownership and control over local telecom networks and infrastructure.  Other First Nation organization members of the consortium include: Clear Sky Connections (Manitoba), First Nations Education Council (Quebec), First Nations Technical Services Advisory Group Inc. (Alberta), Atlantic Canada First Nations Help Desk (Atlantic region), First Nations Technology Council (British Columbia), Broadband Communications North (Manitoba), Keewaytinook Okimakanak K-Net Services (Ontario), Western James Bay Telecom Network (Ontario) and the Eeyou Communications Network (Quebec).
Why is the First Mile important for First Nations?
A community that puts First Mile concepts into action is working closely with its strategic partners to control and manage its broadband network and infrastructure. This has involved two distinct, but linked definitions of 'broadband'.
First, broadband is a community service. It includes the wireless, fibre or cable networks that link together homes, businesses and organizations in the community, and to the world at large. If First Nations control the broadband systems in their territory, they can manage them strategically to ensure they meet the community's current and future needs.
Second, broadband is a way to support First Nations governments to deliver community and social services. This includes applications developed for health services, schools and education, justice and policing and other services. First Nations can use locally controlled networks to deliver these services to members and residents.